Why I See a Midwife (No, I'm Not Pregnant)
I just booked an appointment with my midwife. No, I'm not having a baby – or planning on becoming pregnant – but this midwife (Tina Alessi, CNM, in Morristown, New Jersey) provides many of the same services as an OB/GYN. In fact, she's part of an established OB/GYN practice. She worked with me throughout my last pregnancy – and I've been with her ever since.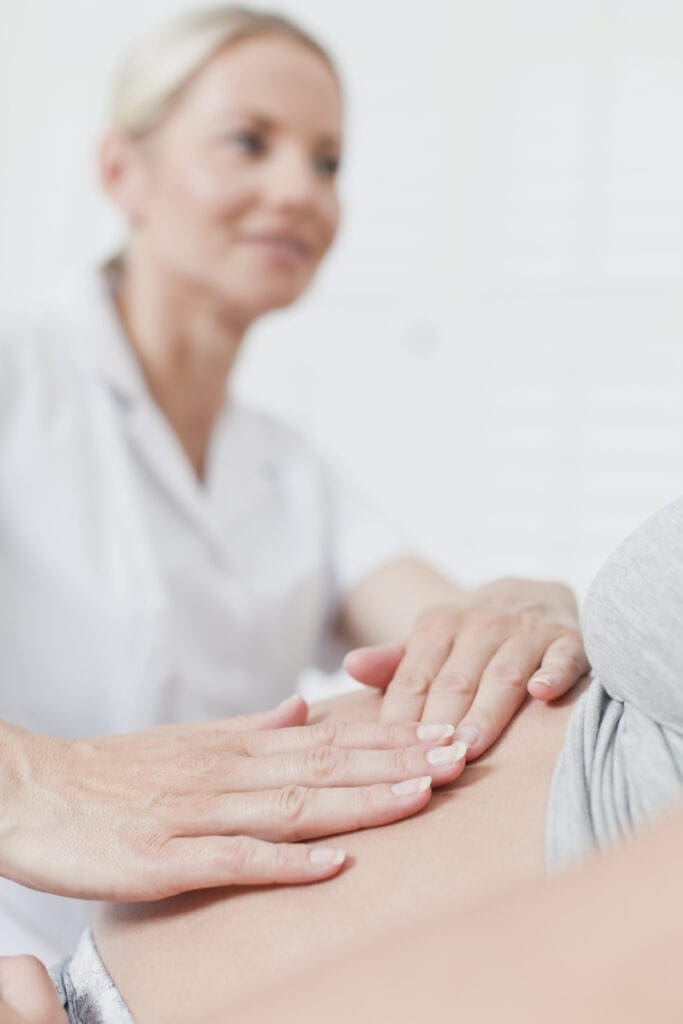 What I've found is that I love my midwife's holistic approach to well-being…she's kind of like an integrative "doctor" but for female care: she's versed in natural treatments (as well as natural births-which is what I had for my youngest son, even at 8 pounds 13 ounces!…technically a VBAC, since my daughter was born via C-section), but she's more than capable of writing a prescription if I need medication (which I did when I was suffering the same nausea as Kate Middleton did). But I realized that most people don't know anything about midwives (or if they do, they have some pretty outdated notions about them) – why I thought I'd do a little primer on midwives (particularly because Oct 5 – 11 is National Midwifery Week), addressing some of the myths:
Myth: You only need the services of a nurse-midwife during pregnancy.
Fact: Certified nurse midwives like mine provide primary health care services to women and families in all stages of life, from the teenage years through menopause. These services include not only caring for women during pregnancy but also general health check-ups; gynecologic care; and prescribing medications, including all forms of pain control medications and birth control. Nurse-midwives can also help care for newborns in the first month of life.
Myth: Nurse-midwives can't attend births in hospitals.
Fact: My midwife has hospital privileges and in fact, she's well known (and respected) around the hospital and the community in general.
Certified Nurse-Midwives (CNM) practice in many settings, including hospitals, medical offices, freestanding birth centers, clinics, and private homes (I had always wanted to try a water birth…and while midwives will help you do it, this wasn't in the cards for me). In fact, many of them practice in different settings to help ensure women have access to the range of services they need.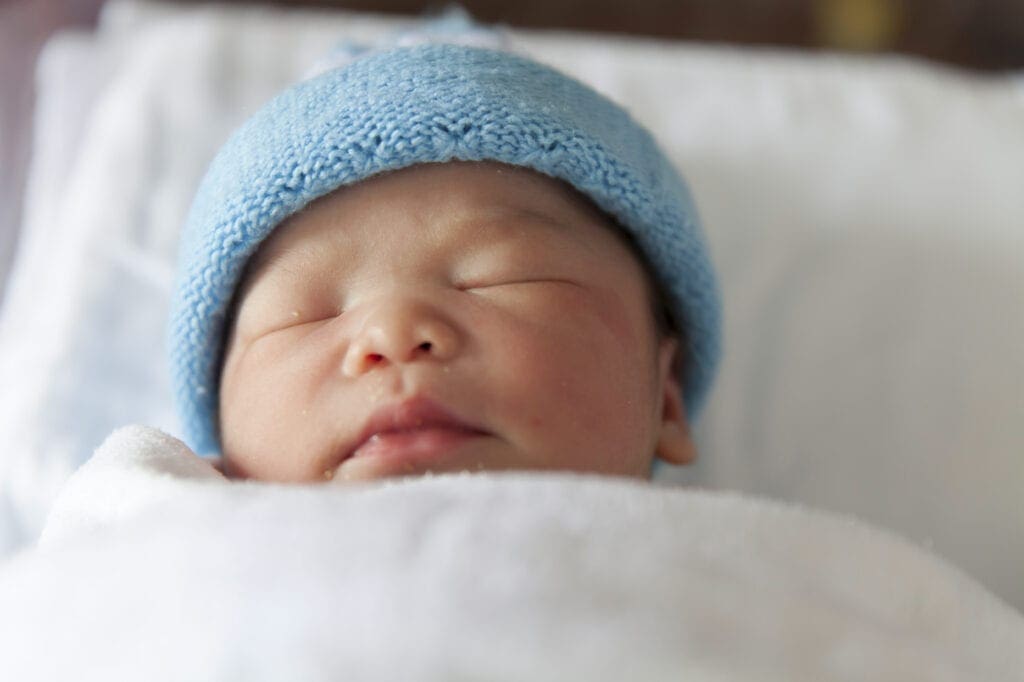 By working collaboratively with OB/GYNs, Certified Nurse Midwives can ensure that a specialist is available if a high-risk condition should arise (e.g. an emergency C-section, like I had with my 7-year-old daughter). Likewise, many OB/GYN practices work with Certified Nurse Midwives who specialize in care for women through normal, healthy life events.
Myth: You can't use pain medicine if you use a nurse-midwife for your birth.
Fact: Certified Nurse Midwives partner with families on making decisions around pain-relief techniques. I got a chance to talk with Susan Stone, DNSc, CNM, FAAN, FACNM, who's president of Frontier Nursing University in Kentucky (one of the oldest and largest midwifery schools in the nation) and she had this to say: "Whether the mom wishes to use methods such as relaxation techniques or movement during labor; or epidural, or other pain medications; a Certified Nurse Midwife will help meet their desired approach. At the same time, they provide information and resources about the different options and choices available should any changes to the birth plan become necessary."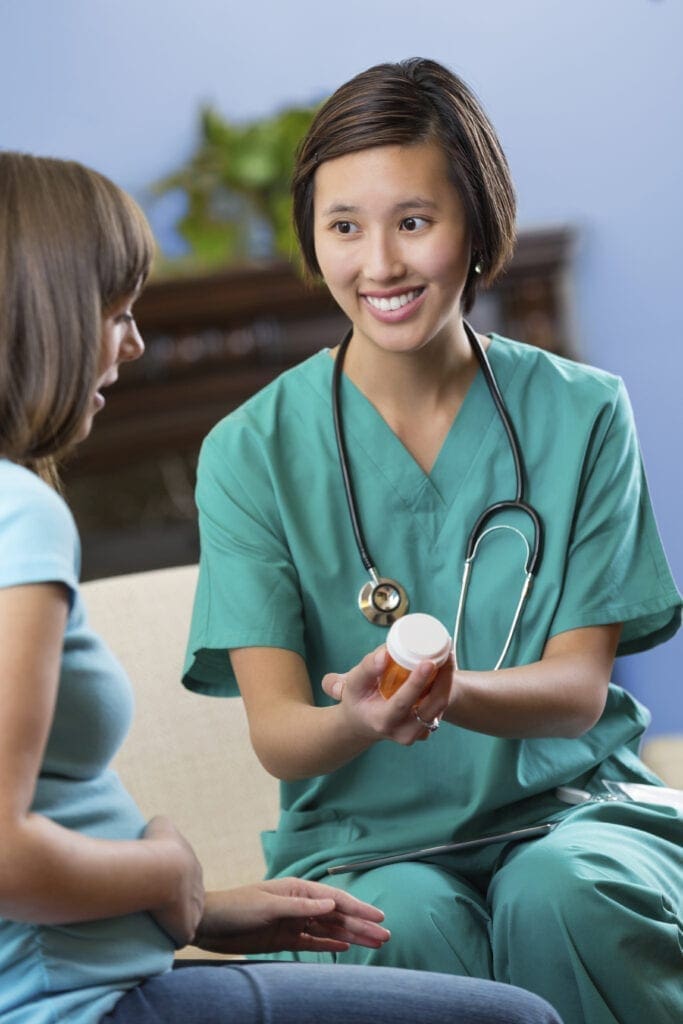 What is true: Births overseen by Certified Nurse Midwives usually have less intervention – such as continuous electronic fetal monitoring, epidurals, and episiotomies. But, when a medical procedure is necessary, a Certified Nurse Midwife works to ensure that the woman gets what she needs-so it's the best of all worlds.
Myth: Insurance does not cover midwifery services.
Fact: I've got the absolute worst insurance company in the country (United Healthcare), and it still covers my midwife. In fact,thirty-three states require private insurance companies to pay for services provided by Certified Nurse Midwives, and Medicaid coverage for Certified Nurse Midwives is actually required in all states.
Myth: Midwives don't need a lot of education.
Fact: All nurse-midwives in the United States begin their education as a registered nurse-and mine started off exactly that way. The fact is: There are many different types of midwives, each holding different certifications based on their education and/or experience.
Certified Nurse Midwives have a master's and/or doctoral degree-and are licensed in all 50 states. This licensing gives them the authority to perform exams, order lab tests, attend births, and prescribe medications.
So there you have it: some basic facts about a pretty old profession. A last bit of advice: I had experience with a midwife (not a Certified Nurse Midwife), who was offering a breast imaging technique called Thermography that I wanted to try (more on this in an upcoming blog!). I would never recommend anyone to her: her office was at the back of her home (which I had to walk through a weedy garden to get to) and I didn't like her manner or the atmosphere; I couldn't wait to get out of there—and would never recommend anyone to her. So not all midwives are created equal; that's for sure! Just as with a doctor, do your research and trust your gut. And make sure they're a Certified Nurse Midwife!