Magazine Articles
Packaging Copy
Books
Brochures
Custom Content
Newsletter Content
Web Articles
Website Copy
Video Content
Blogging
Branded Messages for Instagram, Twitter, Pinterest, Facebook & More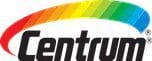 Quotes That Inspire Us
"Climb the mountain not to plant your flag, but to embrace the challenge, enjoy the air and behold the view. Climb it so you can see the world, not so the world can see you."
~ David McCullough Jr
"Remembering that you are going to die is the best way I know to avoid the trap of thinking you have something to lose. You are already naked. There is no reason not to follow your heart."
~ Steve Jobs
"Don't wait. The time will never be just right."
~ Napoleon Hill
"Some people want it to happen, some people wish it would happen, and some people make it happen."
~ Michael Jordan
"A negative mind will never give you a positive life."
~ Unknown
"Be the change you wish to see in the world."
~ Mahatma Gandhi
"There are only two ways to live your life. One is as though nothing is a miracle. The other is as though everything is a miracle."
~ Albert Einstein
"There are no limits to what you can accomplish, except the limits you place on your own thinking."
~ Brian Tracy
"It always seems impossible until it is done."
~ Nelson Mandela
"You are never too old to set a new goal or dream a new dream."
~ C.S. Lewis
"A smooth sea never made a skilled sailor."
~ Franklin D. Roosevelt
"When one door of happiness closes, another opens; but often we look so hard at the closed door that we do not see the one which has been opened for us."
~ Helen Keller
"Raise your words, not your voice. It is rain that grows flowers, not thunder."
~ Rumi
"Every time you are tempted to react in the same old way, ask if you want to be a prisoner of the past or a pioneer of the future."
~ Deepak Chopra
"Success is not final; failure is not fatal. It is the courage to continue that counts."
~ Winston Churchill
"I am thankful for my struggle because without it, I wouldn't have stumbled across my strength."
~ Alex Elle
"Peace comes from within. Do not seek it from without."
~ Buddha
"Peace is not the absence of conflict. It is the ability to handle conflict by peaceful means."
~ Ronald Reagan
"You don't have to see the whole staircase, just take the first step."
~ Martin Luther King, Jr.
"Quiet the mind and the soul will speak."
~ Ma Jaya Sati Bhagavati
"Healing is movement. Disease is inertia. If you put the body in motion, you will change."
~ Gabrielle Roth
"Remember how far you've come, not just how far you have to go. You may not be where you want to be, but neither are you where you used to be."
~ Unknown
"Discipline is the bridge between goals and accomplishment."
~ Jim Rohn
"Anxiety happens when you think you have to figure everything out all at once. Breathe. You're strong. You got this. Take it day by day."
~ Karen Salmansohn
"It's more important to understand the imbalances in your body's basic systems and restore balance, rather than name the disease and match the pill to the ill."
~ Mary Hyman, MD
"Be like a tree. Stay grounded. Connect with your roots. Turn over a new leaf. Bend before you break. Enjoy your unique natural beauty. Keep growing."
~ Joanne Raptis
"Sometimes the weight you need to lose isn't on your body."
~ Unknown
"What lies behind you and what lies in front of you pales in comparison to what lies inside of you."
~ Ralph Waldo Emerson
"Awakening is not changing who you are but discarding who you are not."
~ Deepak Chopra
"These mountains that you are carrying, you were only supposed to climb."
~ Najwa Zebian
"You can go to the gym and drink your water and take your vitamins, but if you don't deal with the stuff going on in your heart and your head, you're still going to be unhealthy."
~ Unknown
"'Stuckness' is simply reluctance to take the next step. Cut your next step in half. Make the next step as small as you can. Then take it."
~ Martha Beck
"Don't compare your Chapter 1 to someone else's Chapter 20."
~ Unknown
"It is our attitude at the beginning of a difficult task, which, more than anything else, will affect its successful outcome."
~ William James
"Peace is retraining the mind to process life as it is, rather than as you think it should be."
~ Wayne Dyer
"We all have self-doubt. You don't deny it, but you also don't capitulate to it. You embrace it."
~ Kobe Bryant
"In the end, we only regret the chances we didn't take, the relationships we were afraid to have, and the decisions we waited too long to make."
~ Lewis Carroll
"Never regret a day in your life. Good days give you happiness, bad days give you experience, worst days give you lessons, and best days give you memories."
~ Unknown
"When life puts you in difficult situations, don't say 'Why me?' say 'Try me.'"
~ Unknown
"Forgive yourself for not knowing what you didn't know before you lived through it. Honor your path. Trust your journey. Learn, grow, evolve, become, heal."
~ Creig Crippen
"The coffin of the caterpillar is the birth canal of the butterfly. Perception is power."
~ Unknown
"And into the forest I go to lose my mind and find my soul."
~ John Muir
"It's not your job to police anyone else's behavior, or educate them on who you think they should be. Your only job is to filter (for yourself) who gets a ticket into your world, and who needs to stay at the gate."
~ Amy Young
"Your body's ability to heal is greater than anyone has permitted you to believe."
~ Unknown
"Do all you can with what you have in the time you have in the place you are."
~ Nkosi Johnson
"Courage is knowing it might hurt and doing it anyway. Stupdity is the same. And that's why life is so hard."
~ Jeremy Goldberg
"The goal of meditation isn't to control your thoughts, it's to stop letting them control you."
~ Unknown
"When you come out of the storm, you won't be the same person who walked in. That's what the storm is all about."
~ Haruki Murakami
"Nothing changes if nothing changes."
~ Unknown
"The mind is like water. When it's turbulent, it's difficult to see. When it's calm, everything becomes clear."
~ Prasad Mahes
"None of those material possessions do anything to make your life any better … I know a lot of people who have a lot of everything and they're absolutely the most miserable people in the world. So it won't do anything for you unless you're a happy person and can have peace with yourself."
~ Lenny Kravitz
"The butterfly is beautiful only because the caterpillar is brave."
~ t.m.tß
"We cannot become what we want to be by remaining what we are."
~ Max DePree
"If the food you are eating is not grown on soil replenished with minerals, the food will automatically be mineral deficient, even if it's organic."
~ Carolyn Dean
"Feel the fear but do it anyway."
~ Unknown
"Life is a journey, not a destination."
Ralph Waldo Emerson
"Be thankful for what you have, you'll end up having more. If you concentrate on what you don't have, you will never ever have enough."
~ Oprah Winfrey
"Don't let the fear of changing lanes make you miss your exit."
~ Ria Story
"You don't become what you want, you become what you believe."
~ Oprah Winfrey