Beauty Products Olympic Athletes Swear By
What do athletes know about beauty, you might ask? Plenty. These women have trained their butts off to be the best in their respective sport-and know that they have to look good for the cameras too (particularly if they're planning on being up on the dais to win a medal!). Here's what some of these top athletes swear by: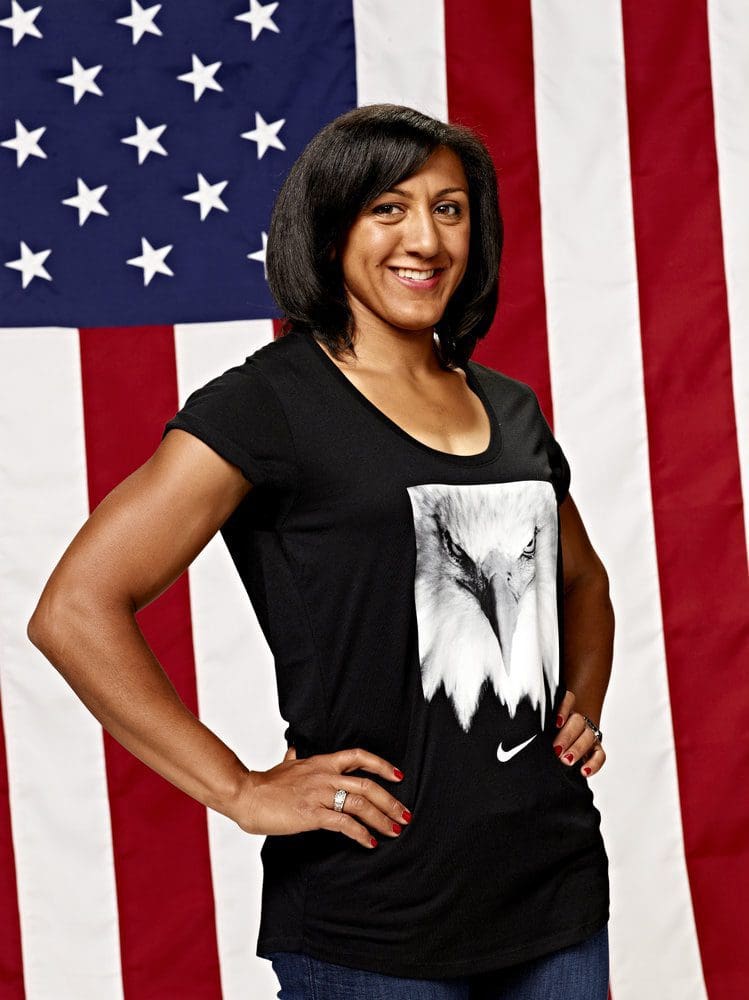 Elana Meyers: This 29-year-old TeamUSA Bobsled and Skeleton athlete swears by Carol's Daughter Healthy Hair Butter. No wonder! This product-which contains no parabens, no petroleum, no mineral oil, and no artificial colors-uses all-natural beeswax, jojoba oil, and cocoa and shea butters to add moisture back into hair and natural shine. ($17; carolsdaughter.com)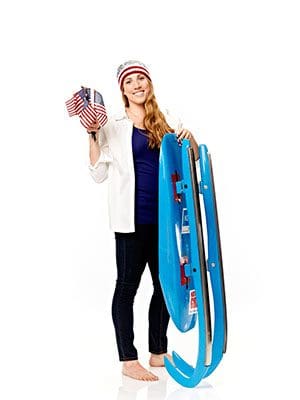 Erin Hamlin: The luge terrifies me (imagine blasting down an icy track with this tiny sled!), but for this 27-year-old athlete it's just part of her everyday training. Hamlin will be competing for the Gold Medal wearing Cover Girl Lash Blast Mascara-which pumps up the volume of your lashes up to 24 hours and waterproof version), key for winter sports! Plus, it conveniently comes in a cool gold called Black Gold. ($8.99; ulta.com)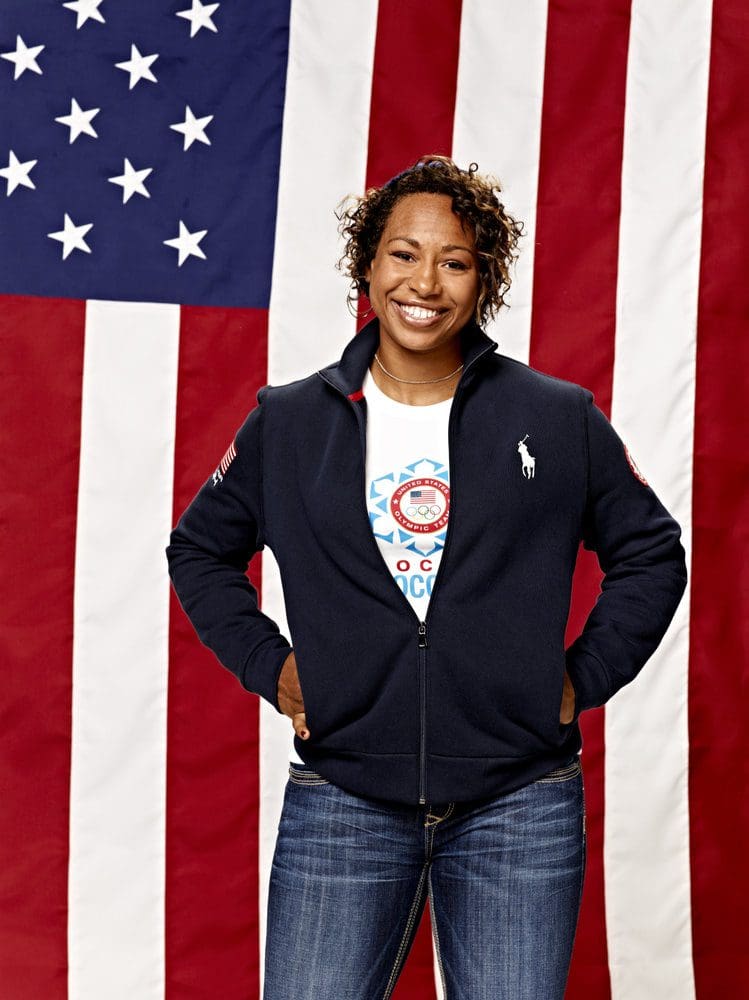 Jazmine Fenlator: Jazmine is a 28-year-old USA Bobsled champ who relies on Tweezerman tweezers for shaping up her gorgeous brows. I love Tweezerman too (the Ultra Precision Slant tweezers) as they're super-precise (and can grab the tiniest of hairs) and they pretty much last forever! ($35; tweezerman.com)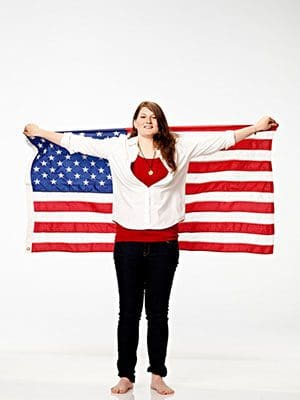 Devin Logan: This 20-year old U.S. Ski and Snowboard champ will be celebrating her 21st birthday at the Games on Feb. 17-and chances are, she'll be wearing her favorite MAC Lustreglass lip "gloss" (in Venetian) when she does. This lip product offers incredible shine-and color. ($15; mac.com)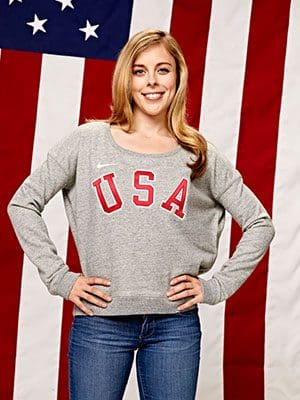 Ashley Wagner: This 22-year-old figure skating star won't skate without Smashbox Mascara. While she didn't share with me exactly which of the Smashbox mascaras she wears, I'm guessing it's their latest: Smashbox Photo Op Eye Brightening Mascara…just what she needs for a medal photo op! ($20; smashbox.com)
Hannah Kearney: Anyone who can ski like this 27-year-old athlete does, deserves a medal in my book! With all the time Hannah spends on the snow-in the sun-she's sure to protect her skin with Olay Complete Daily Defense All Day Moisturizer with Sunscreen SPF 30. (The sun's rays reflect off snow and ice, magnifying their damaging effects.) ($14.99; olay.com)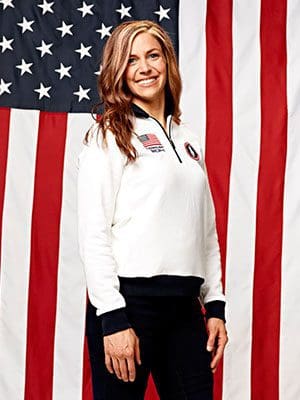 Noelle Pikus-Pace: Last but not least…Noelle. I love this skeleton athlete because she's older than the other athletes I talked to (she's 31), is a mom of two kids (a daughter Lacee, 6, and a son Trayeen, 2), and slides face down on a teeny tiny sled at terrifying speeds. How she juggles it all is another question I have to ask her (when she's a little less busy!), but the one answer I did get from her now: how does she keep her skin looking so flawless. The answer: wrinkle, firming cream that gets serious results. ($21.24; ulta.com)
I also got the beauty faves of some athletes who didn't make the final cut to Sochi: skier Lindsey Vonn loves Ralph Lauren's Romance perfume; bobsledder Katie Eberling swears by Goody hair ties to keep her hair back (one of my faves too as they don't damage hair); and skater Christina Gao never leaves home without Burt's Bees Lip Balm (another favorite of mine as they're 100% natural).
For a full run-down of schedules, athlete videos, Olympic protocols, and much more, go to TeamUSA.org and NBCOlympics.com. And while the opening ceremony takes place on Friday (Feb. 7), you can actually start watching the first competitions tomorrow on the 6th! Can't wait to see these girls give all they've got!