7 Healthier Baking Swaps You Should be Making Today
I'm getting ready to do a bunch of holiday baking with my kids this weekend and early next week. While it's easy to just make the recipes exactly as they're spelled out in the cookbooks we'll be using, I researched some healthier swaps – that I'll sneak in when the kids aren't looking.
I also got a chance to talk to Debra K., a health and wellness expert who's the host and executive producer of the TV show, the Journey Into Wellbeing. As part of this show, she writes a Recipe Redo Blog. "The concept is to take traditional recipes we all know and love and 'redo' them in a manner that is healthier and tastes great. This is something I have always done on my own, so I thought it would be great to create a site that features recipes that everyone can feel confident in preparing. We have already received recipes from chefs all over the country who are creating healthier recipes of their state's top foods."
Bottom line: With these swaps, no one (my kids included) will ever notice the difference…in taste. But I'll know the difference…in that the foods we'll be cooking will have less fat and fewer calories-along with a few added nutrients.
Here are the recipe swaps I'll be trying this weekend: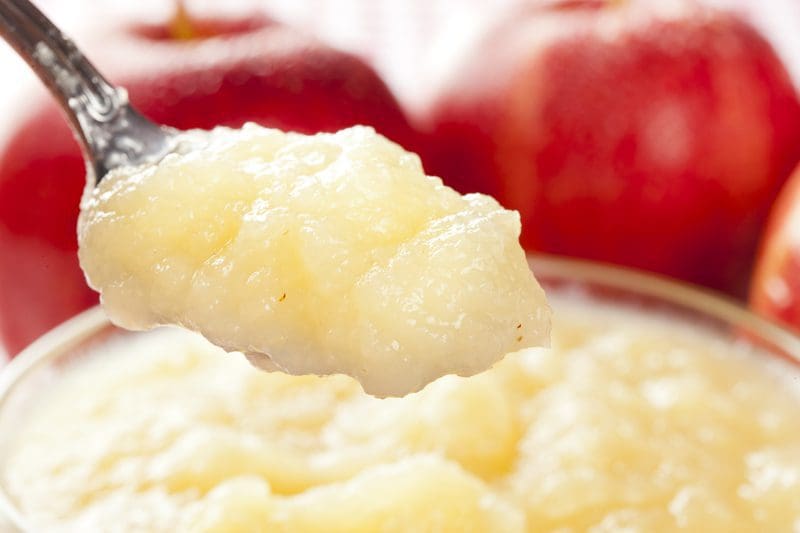 1) Substitute an equal amount of fruit puree (e.g., applesauce) for oil in cake, brownie, bread, or muffin mixes. The fruit adds flavor, moisture, and tenderness to baked goods when the oil is omitted.
You can also substitute canned pumpkin (rich in vitamin A) for fat in spice breads, spice cakes, or chocolate desserts like brownies. I also like to add canned pumpkin and cinnamon to chocolate-chip cookies (and to pancakes and waffles) as they add great nutrients and honestly, the kids never notice the difference (except that they taste really good).

Valerie Latona
Debra K. recommends swapping out only half the oil with the fruit puree for best consistency and taste. For example, if your recipe calls for 1 cup oil; use only ½ cup oil with ½ cup fruit puree.
2) Use two egg whites or one-quarter cup egg substitute in place of one egg and you'll trim about 60 calories and six grams of fat from your treats overall. The only recipe I won't be using this in is our cut-out cookies-as my recipe only calls for only one egg and I don't want to mess with the consistency of cut-out cookies, particularly when you're doing it with three young kids!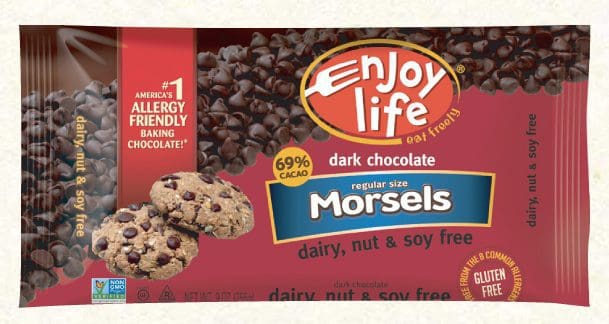 3) Substitute one cup of mini chocolate chips in place of two cups of the regular kind to slash 1,120 calories and 64 grams of fat. If you can't find mini-chips, cut the amount of chocolate chips you use in half-and add pecans or walnuts (if your kids can eat them) to the mix for healthy fat, healthy protein, and nutrients. I would also add here: if you can use dark chocolate chips instead of milk chocolate, you'll be upping all-important antioxidants in your baked goods too! We use (and love) the chocolate chips by Enjoy Life since they're dairy-, nut-, gluten-, and soy-free.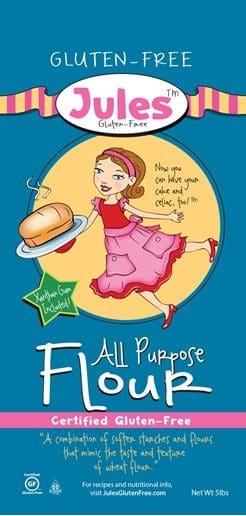 4) Replace one cup of white flour with whole-wheat flour to add 10 grams of heart-healthy fiber. Debra K. also recommends trying a combination of gluten-free flour (if you're gluten free) and oat flour instead of wheat. If you are gluten-free, I'd highly recommend the Jules Gluten-free Flour; it's simply the best flour I've ever tried in consistency and taste.
5) Substitute low-fat cream cheese and milk in place of full-fat varieties to reduce fat. (Don't use nonfat products, though, as you need some fat to get right texture.) If you're avoiding dairy, Debra K. recommends substituting coconut or coconut almond blend milk for dairy milk in recipes. I also find that rice milk and almond milk work in a direct substitution if the recipe calls for milk; you really don't sacrifice anything in consistency or taste. (Note: we love the Organic Unsweetened Almond and Rice Milks from the 365 Whole Foods Brand.)
6) Cut back on the sugar in any recipe by 25 percent-and you'll reduce calories and sweetness-without sacrificing flavor. So if the recipe calls for 2 cups of sugar, you can easily use 1 ½ cups of sugar. I am definitely going to be doing this with our sugar cut-out cookies!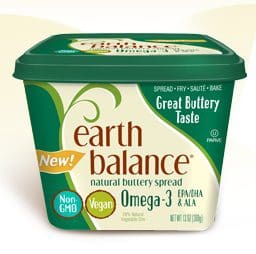 7) Swap out butter with healthier options like Earth Balance or Smart Balance. We alternate between the Earth Balance products (I like the soy-free product) and the Smart Balance Organic Buttery Spread because they both contain 0 grams of trans fats and are dairy free, vegan, and non-GMO (genetically modified ingredients). Honestly, there's no reason to use artery-clogging butter anymore!
Two other swaps that sound very interesting and worth a try if you're making brownies: Puree soft or silken tofu (high in protein and calcium), then use it in a one-to-one ratio to replace half the fat in your favorite brownie recipe. Another option (but be careful about consistency if you're using in the same brownie recipe): Mix in finely grated raw beets (two-thirds of a cup) to brownie batter (they add sweetness, moisture, and antioxidants/nutrients)-and you can cut back the sugar you use by a quarter cup.
Hope these recipe swaps help you! Know that these easy substitutions won't affect consistency or taste, but will keep you (and your kids) healthier. Happy baking!