5 Best Foods for Moms-and Kids
As a mom of three, I try…really, really try, to make sure my kids eat the right foods. But let's just say that "yucky!!" is a common response to the good foods that I like to cook: veggies (like sweet peppers), quinoa, and beans (no surprise, right?).
But, after some very frustrating trial and error, I've found that there are some good-for-you foods that my kids will eat. Try these superfoods—for you and your kids!
1) Salmon This low-mercury fish is high in DHA (which also stands for something called docosahexaenoic acid, which is an essential fat called omega-3) and niacin or vitamin B3. Study after study shows that DHA is critical for the developing brains of babies (if you're breastfeeding) and kids. One study even showed that it helped kids concentrate better. But it's also a crucial nutrient for us moms trying to juggle it all! The vitamin B3 helps keep your energy up—a definite must as, like most moms, I struggle with fatigue from nighttime kid wakings. (If you're pregnant or nursing, though, don't eat too much salmon in one week because it does contain some mercury; two or three 2-ounce servings per week should be your max.)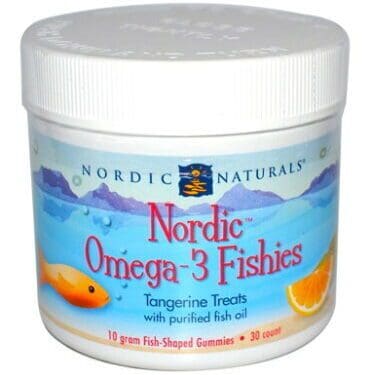 Now, I know what you're probably thinking: there's no way my kids are going to eat fish!! Ah…I thought exactly the same thing, but then I discovered that cutting up the salmon and breading it makes it look like kid-acceptable chicken nuggets—and it actually tastes yummy. My kids love them…and sometimes even dip them in ketchup!
If you want to steer clear of fish altogether, though, you can take fish-oil supplements. My kids love Nordic Naturals Nordic Omega-3 chewable Fishies in Tangerine flavor (you can get them for about $30 from omega-direct.com). I take the Nordic Naturals Ultimate Omega supplements ($23.75 for 60; also from omega-direct.com).
2) Kale I know what you're thinking: is she crazy?! There's no way I'm going to get my kids to eat kale! I thought the same thing until I tried kale chips (see recipe below). My kids love them! But truth be told: if I try to sauté some kale in a pan with olive oil and seasoning, they literally gag on it and beg and plead with me to not eat it. Same stuff. Go figure!
But this veggie is probably one of the single healthiest foods we can eat. It's rich in so many nutrients—beta-carotene, iron (critical to give fatigued moms energy), immune-boosting vitamin C, calcium, potassium, folic acid, and disease-busting antioxidants. An interesting study from Tufts University in Boston also found that folic acid (so important for developing fetuses) helps reduce depression—why this is particularly important for moms post-partum.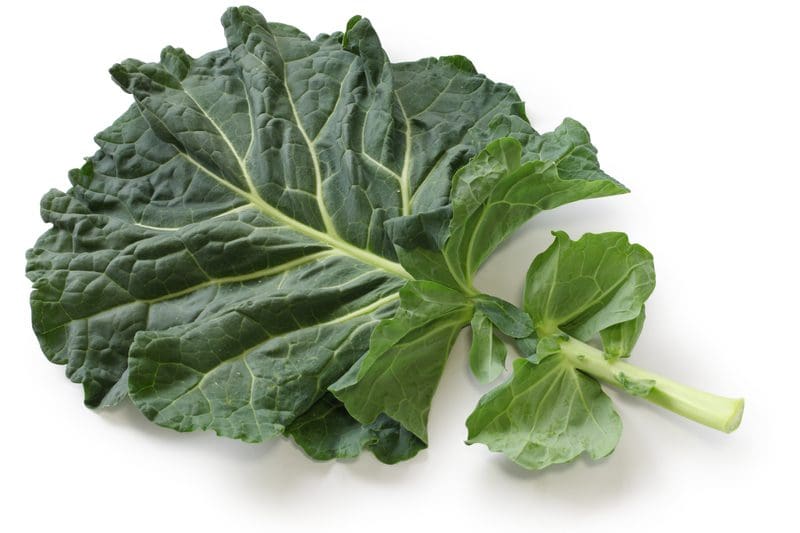 3) Blueberries These fruits are super high in disease-busting antioxidants—as well as immune-boosting vitamin C, fiber, and vitamin K (important for blood clotting and for building strong bones). But my advice to you: if you buy nothing else organic, always buy organic berries. The reason: more than 52 pesticides (which are carcinogens, neurotoxins, hormone disruptors…the long horrible list goes on!) have been detected on the skin of these berries- and it's hard to get them all off through washing.
Some studies have also found that organic blueberries have higher concentrations of antioxidants than the conventional kind. But if you can't find organic blueberries or they're too expensive (as they often are in the off season), opt for frozen organic blueberries (which are just about as healthy as fresh).
Also, don't be fooled into thinking that the blueberries that come in many cereals, muffin mixes, and snack bars are good for you. Many of these so-called "blueberries" are made from artificial colors, hydrogenated oils, and sugar.
4) Yogurt Not only is yogurt high in bone-building calcium and vitamin D (so important for nursing moms, women, and growing kids), but it also contains probiotics. Studies have shown that these healthy bacteria are important for digestion, as well as for the immune system. Just steer clear of the yogurt with fruit already in it; these products are high in sugar.
Many varieties of yogurt contain healthy bacteria called probiotics that are good for the gut. A healthy, balanced gut has been linked to better health, a stronger immune system, and less depression and anxiety.

Valerie Latona
Instead, opt for plain yogurt and add in the fruit and other toppings (like granola) that your kids like. My kids and I love Greek yogurt but I'm also a fan of the new, creamy coconut yogurts that are also rich in gut-friendly probiotics. Cocojune is one of these favorites.
5) Dark chocolate I love this stuff because it's super high in antioxidants, which help prevent diseases like heart disease and cancer. Plus, studies have shown that it helps reduce high blood pressure. I also find that when I eat dark chocolate, I'm satisfied after just a little bit (unlike milk chocolate, which I can literally not stop eating!).
Just know that many kids can't really tell the difference between milk and dark chocolate unless you tell them, which of course I don't! To them, it's just chocolate. Some of my other favorite snacks: dark chocolate-covered almonds, dark chocolate-covered goji berries (super high in antioxidants!). If you can try to incorporate these foods into your-and your kids'-diets, you'll be on the path to a healthier family!